Salted caramel coconut milk chocolate truffles - dairy free, vegan
We pretty much love any festival that gives us an excuse to get creative with chocolates, sweet treats and gifts around here. Not that chocolate needs much excuse but Easter is just around the corner...
We made some salted caramel truffles recently as gifts and it occurred to us that making these with coconut milk instead of butter and cream would be the perfect way to make them dairy free. And it was - you can't tell the difference between these and the originals. There isn't the faintest taste of coconut for those of you who don't like the flavour, just the perfect salted caramel and intense dark chocolate hit.
Talking of chocolate we made these with our friends over at Lucocoa Chocolate's Dominican Republic bar - they are London's first bean to bar chocolate maker and use no refined sugars, only lucuma, coconut sugar and cocoa beans - delicious!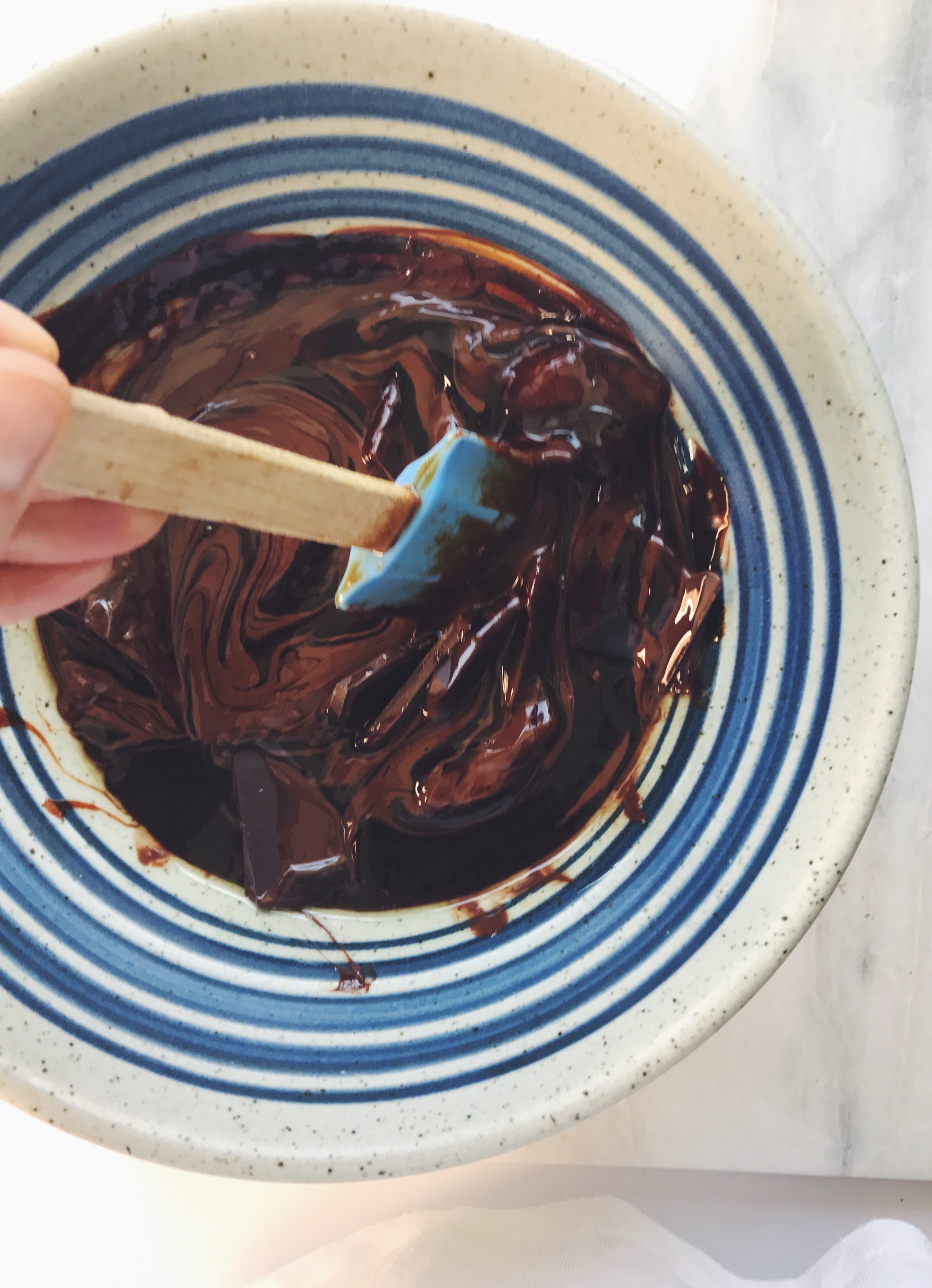 Salted caramel coconut milk chocolate truffles - dairy free, vegan
Makes around 30 truffles
Ingredients
1 1/3 cups caster sugar
1 tin (400ml) coconut milk - full fat, not reduced fat
300g dark chocolate
1 tsp sea salt (preferably Maldon)
Cacao or cocoa powder
Method
Add the sugar to a medium saucepan over a medium/high heat. Once the sugar around the edges has started to melt use a silicone spatula to drag the melted sugar into the middle to help it dissolve evenly. Continue to cook until all the sugar has melted and you had a brown caramel - around 5 minutes. Remove from the heat and add the coconut milk - carefully as it will froth up and splutter. Immediately add back onto the heat and stir to combine the coconut milk into the sugar.
Cook over a medium heat for around 30-45 minutes, stirring occasionally and keeping an eye on the caramel so it doesn't burn. You want the caramel to reduce in volume by about half and thickly coat the back of the spatula.
Break up the chocolate into a mixing bowl and pour over the caramel, add the sea salt and mix thoroughly - the heat from the caramel will melt the chocolate. If the mixture starts to split slightly or looks at all grainy, add some almond milk, a few drops at a time and keep stiring until the mixture is perfectly smooth. Taste to check you've added enough salt then pop into the fridge for an hour or so to firm up.
Add some cacao/cocoa powder to a shallow bowl, take teaspoons of the mixture and roll into a ball in the palm of your hand then roll into the cacao powder. Package up as gifts or store in the fridge or freezer for around 1 month. ENJOY! x